Redeeming Rewards? 5 Top Times to Book Award Travel
By: Kate Ashford
Congratulations, you've amassed a truckload of rewards points! Now that you'd like to redeem them, consider booking that long-dreamed-of vacation. Don't let your points or miles expire without using them.
If you've got thousands of points or miles burning a hole in your virtual pocket, there may be ways to get you on a plane. Here are some suggestions from travel experts and travelers who've made it happen.
Book early
If you have an airline miles credit card, you might be wondering when to use your miles for award travel. Believe it or not, 10-11 months in advance seems to be the magic number for many airlines. That's when many airlines release their calendars, and because rewards seats are first-come, first-served, you may sometimes – but not always – have your best choice then.
When something first opens up, there's more availability than there will be five months down the line, says Emily McNutt, Associate Editor at ThePointsGuy. Your best bet could be to search the internet to determine when that calendar is released, and then you can plan booking down to the day and even the hour.
Unlike flights, if you'd like to redeem rewards for a hotel stay, then booking early is essential.
Most major programs allow you to use your hotel points if standard rooms are available for sale, says Summer Hull, who blogs about miles and points at MommyPoints.com. With airlines, it makes sense to start looking as early as possible, but not all award seats are released initially. That means you may still be able to score an airline rewards seat closer to your departure date.
Book late
Airlines often release reward seats a few at a time. If there are a lot of open seats on a flight as the departure date approaches, seats may be released a few weeks or even days from take-off. Truthfully, last minute can sometimes have the best availability, as unsold seats are released for award seats, Hull says.
But if you absolutely must fly at a particular time or with a specific airline, don't risk it. There are some instances where it looks like the entire first-class cabin is available, but there are no reward seats, McNutt says. Many airlines use revenue management programs to determine what gets released and when, and what happens with last minute seats may not always make sense to the outside observer.
There's also this caveat: Some airlines charge late booking fees. For instance, an airline loyalty program may assess a fee to loyalty members who book an award ticket fewer than 21 days before departure. That can really eat into the value of your miles. It's like a punishment of sorts for booking late, McNutt says.
That's not to say you always have to pay a fee if you book late in the game. I almost always book my awards travel last minute, within 24 to 72 hours of the travel, says Nate Hake, who writes about his travels at TravelLemming.com. One trick I use is that if I am using transferable points, I'll book through a foreign airline partner in that same alliance.
Book at non-peak times
Though it's possible to book award travel during popular travel times – think holidays and summertime – it's more difficult. Much of the advice about finding a lower fare is also applicable to rewards travel: Travel on weekdays, at unpopular times, on unpopular routes, if you can. Stuff like that will increase your chances, because the airlines don't have as much incentive to make awards available on popular flights, says Chris Lopinto, co-founder of travel site ExpertFlyer.com.
If you're trying to book during high season, you're not totally out of luck. You just have to plan ahead – looking 10 or 11 months in advance may turn out far more fruitful than hoping for a last-minute booking.
Check daily
Because the release of reward seats varies by airline, flight route, flight date, and time of flight, you may just have to keep checking back. Ultimately, airlines can and do release reward seats at any time, so you have to keep an eye on it, Lopinto says.
If redeeming rewards for travel is a habit, consider getting flight alerts from a site that specializes in tracking available deals. Some rewards tracker websites check inventory a few times a day, and if something opens up, you get an email. It's really helpful to have that assistance doing all the hard work for you McNutt says. Once something is found, you can hop on and book it right away.
It might also help to give member services a call if you're trying to arrange something. Once they realize I am a very active member, they seem very eager to help, says Eric James Wynn, a professional traveler who lives in Melbourne, FL. I've had numerous cruises and upgrades to hotel rooms.
Book over time
If you're trying to book award travel as a family and your kids are mature enough to sit by themselves, don't search for four tickets. Search for one or two at a time. A lot of times the airlines will release one or two [seats], and later they'll release another one or two, Lopinto says. There may never be four tickets available on a flight at once, but over time you can probably collect four.
In the end, you just have to keep at it. Learn the system, check back frequently and have patience, and you may be able to book your dream trip. I was able to score one round-trip ticket direct from New York City to Tokyo in First Class this past December, over the holiday, says Dave Grossman, an entrepreneur who writes about his rewards finds at MilesTalk.com. I booked it just a few weeks before travel.
Persistence is essential. If you know you want to book an award ticket, keep on checking, McNutt says. One day there may be no award seats, and the next day there are three. It really depends.
Additional Resources

Utilize these resources to help you assess your current finances & plan for the future.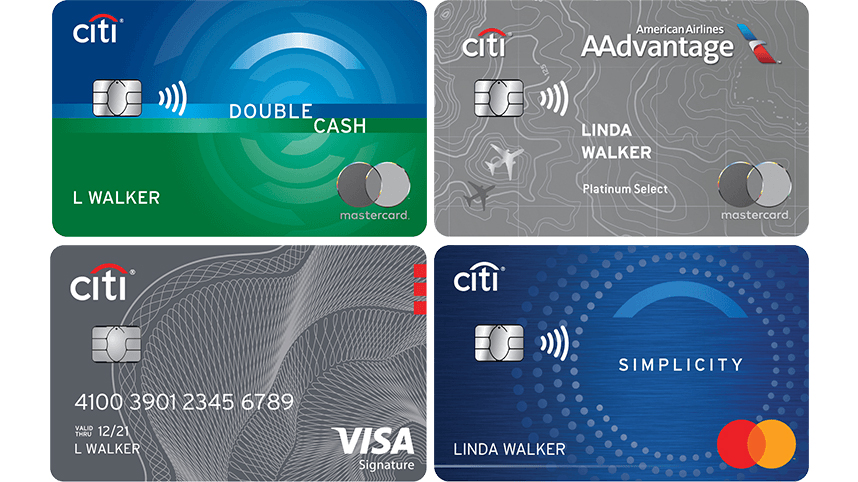 CITI® CREDIT CARDS
Choose the right Citi® credit card for you
Whether you want Cash Back, Great Rewards, or a Low Intro Rate, the choice is all yours.
Learn More >