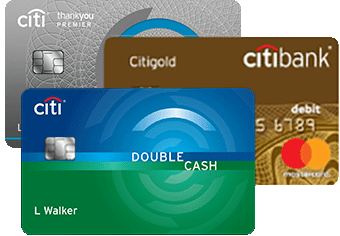 Why choose Citi® Cards when using Google Pay™?
You can get access to benefits like $0 liability on unauthorized transactions, Citi® Private Pass® and more. Learn More >


Get in. Get it.
Get Going.
Shop in stores with confidence and
get through the line faster. Get Started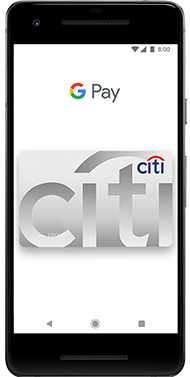 Payments compatible with your life
Google Pay makes it easier than ever to pay with your Citi card
In Stores

Shop in stores without sharing your card number with merchants.

Online

Your payment info is pre-filled so you can speed through checkout.

Within apps

On the go? Shop within merchant apps to grab your groceries, coffee, or a ride.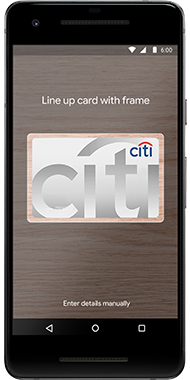 Simple setup
To add a new Citi card to Google Pay and set it as your default, simply:
Open the Google Pay app, go to Cards, and click on the + sign to add a credit or debit card.
Take a picture of the card or enter your card information manually.
Once it's verified, select your card as default to use in stores, online, and within apps.
Set Up Now
Your favorite Citi® card.
Your favorite places.
No need to juggle between your phone and your wallet at checkout. Pay with your Citi card and Google Pay at your favorite places:
in stores, in apps and online.
---
Just look for one of these symbols at checkout: