Investing in Kyte to Help Shape the Future of Mobility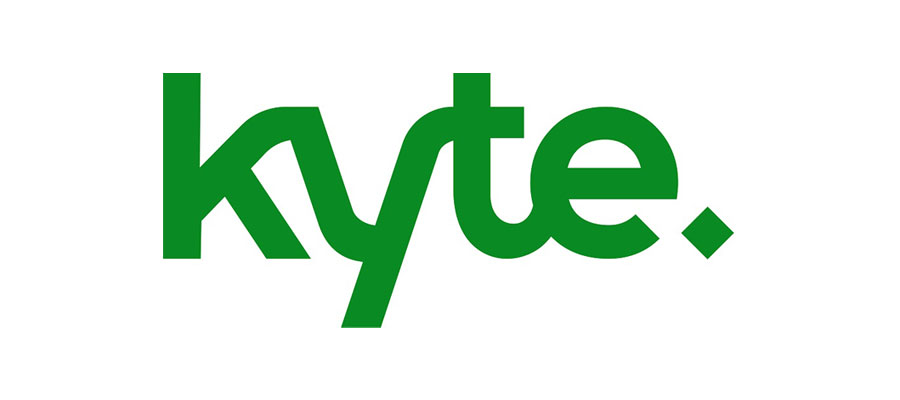 Like preceding generations, Millennials and Gen Zers want the convenience of jumping in the car for a weekend excursion, but they are less inclined to buy a car—especially if they live in urban locations and don't use cars very often. Yet renting a car for a short, local trip can be an exercise in frustration: the pickup involves getting a ride to the car rental agency, waiting in line, and doing the paperwork, while the return requires recharging the tank or battery to avoid high extra fees, driving back to the car rental agency, and then finding a ride back home. All these activities take time and add costs beyond the expense of the car rental itself; add on the often inflexible booking practices and high fixed-cost base of incumbent car rental companies, and it's clear that the $55B U.S. car rental market is ripe for disruption.
Thus far, there have been several attempts at innovating in this space. The first wave, focused on car membership models, was led by ZipCar, which was ultimately acquired by Avis Group. The second wave, peer-to-peer (P2P) car rentals, is being led by formidable players like Turo and Getaround. Relative to fleet-owning car rental firms, the P2P model has the benefit of being capital-light and the challenge of not being able to offer a consistent quality of service, since it depends on the actions of each individual car owner.
Enter Kyte, a San Francisco-based tech-operations company founded in 2019. Kyte's vision is to "unlock the freedom to go places," and to that end the company has taken the best of both waves to create a seamless, on-demand digital car rental experience at competitive prices.
Kyte users reserve the car via its app, and for a modest built-in fee the company's gig-worker "surfers" deliver a clean, well-maintained vehicle with a full tank or battery directly to the customer's doorstep. At the end of the rental—which can range from one day to several months—a surfer picks up the vehicle from the customer's location and refills the gas tank or battery at a pre-determined and transparent cost, instead of at the high markup that traditional car rental companies charge.
While other companies focus on the short rideshare or the long and hassle-filled experience of owning a car, Kyte fills the underserved middle area between them. In essence, Kyte is "Uberizing" the mid-distance and longer-duration transportation markets, maximizing convenience by offering services directly to customers' locations via mobile technology just as Uber, Lyft, Grab, and others have done in the short-trip market. A report by McKinsey predicts that such new business models—including shared mobility, connectivity services, and feature upgrades—could "expand automotive revenue pools by about 30 percent, adding up to $1.5 trillion."
Kyte is helping drive that growth by marrying technological and operational excellence. The firm owns its fleet—purchasing its cars in bulk directly from manufacturers—and rents space at garages that are well-positioned for city access but don't come with the high prices of city center or airport locations. It leverages strong data science and fleet management software to streamline the placement and use of its vehicles, and (unlike traditional rental car companies) uses telematic devices attached to its cars to provide full visibility into the location, performance, and maintenance history of each one. In a major selling point for environmentally-minded young people, the firm plans to eventually own and operate the U.S.'s largest fleet of electric shared vehicles.
Kyte now serves 14 U.S. markets including San Francisco, Los Angeles, New York, Miami, and Boston. The firm is integrated with the online travel agency and metasearch engine Kayak, and is looking to partner with additional online travel agencies.
Kyte also boasts a leadership team with tremendous founder-market fit. The co-founders are Nikolaus Volk, a machine learning engineer who was part of Uber's maps team; Ludwig Schoenack, former strategy consultant at McKinsey's Center for Future Mobility; and Francesco Weidemann, a former product manager at BMW's Shared Mobility group.
Beyond representing an exciting investment opportunity, Kyte plays at the heart of two emerging mega-trends: the "convenience economy" and the "sharing economy." We believe that the company will provide us with invaluable insights into the impact these shifts are having on the future of mobility, with multiple implications for financial services.
Thus we are pleased to announce our recent investment in Kyte's Series B round, alongside InterAlpen, Anthemis Capital, Valor Equity Partners, and returning investor DN Capital. We congratulate Nikolaus, Ludwig, Francesco, and the rest of the Kyte team, and—as befits a visionary transportation company—we look forward to seeing just how far they can go.