Our mission is to champion what's next by bringing the outside in, building capabilities, and delivering thought leadership.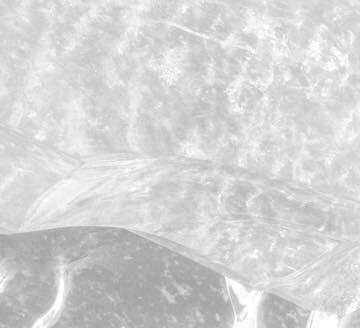 Citi Ventures is committed to charting the unknown in a world of unprecedented change and disruption. We invest in innovative startups, and we work with our colleagues, clients, and the innovation ecosystem to experiment with next-generation technologies.
Explore
We bring an outside-in perspective to sensing and acting on market signals, investigating emerging trends in technology and financial services and exploring their potential use with our clients.
Incubate
We take an experimental, business- and product-agnostic approach to solving client and Citi problems-testing, refining, and launching new solutions that help people, businesses, and communities thrive.
Invest
We fuel and propel growth by investing in and partnering with cutting-edge companies that are shaping the future of financial services and positively impacting a changing world.
October 2023
June 2023
Citi Ventures holds second annual FinTech Summit
April 2023
December 2022
November 2022
October 2022
September 2022
August 2022
Nine Citi Ventures portfolio companies make Forbes' 2022 Cloud 100 list
June 2022
May 2022
April 2022
Arvind Purushotham named Head of Citi Ventures
March 2022
February 2022
January 2022
December 2021
November 2021
October 2021
September 2021
August 2021
July 2021
May 2021
April 2021
March 2021
January 2021
December 2020
November 2020
October 2020
September 2020
July 2020
June 2020
May 2020
January 2020
December 2019
November 2019
October 2019
September 2019
May 2019
CUPID hosts its first international hackathon in Milan
April 2019
Citi releases Beacon by Citi, a Citi Ventures-incubated gamified budgeting app, in the Apple App Store
December 2018
Citi Ventures joins Hyperledger, an open source collaborative effort created to advance cross-industry blockchain technologies
November 2018
October 2018
Citi Ventures partners with Howard University to expand CUPID program
June 2018
Citi and Computershare launch ProxymitySM, a Citi Ventures-incubated investor communications platform, as an independent company
April 2018
February 2018
Citi Ventures makes its 50th investment
January 2018
Citi Ventures launches Citi® University Partnerships in Innovation & Discovery (CUPID)
October 2017
May 2017
Citi Ventures-incubated startup CitiConnect® for Blockchain launches, integrated with Nasdaq Linq and leveraging Citi Ventures portfolio company Chain
Citi Ventures and IDEO CoLab launch Mosaic Digital Identity Lab
January 2017
Citi names new Head of Citi Ventures and Citi's second Chief Innovation Officer, Vanessa Colella
August 2016
Citi Ventures portfolio company Jet.com acquired by Walmart
Citi Ventures makes its 40th investment
August 2015
Citi Ventures makes its 30th investment
May 2015
Citi Ventures joins IDEO CoLab as founding member with Nasdaq, Fidelity, and Harvard University
December 2014
Citi Ventures announces partnership with Plug and Play to launch a global fintech accelerator with locations in the U.S., Germany, Singapore, Brazil, and Spain
January 2014
Citi Ventures makes its 20th investment
December 2013
Internal Acceleration Fund is established
November 2013
Citi's first FinTech accelerator is launched in Tel Aviv
July 2013
Citi Ventures establishes the Global Lab Network
October 2012
SilverTail acquired by EMC, marking Citi Ventures' first portfolio company exit
April 2012
Citi Ventures makes its tenth investment
March 2012
Citi Ventures finalizes first portfolio company commercialization with SilverTail
January 2012
Citi Ventures tests first pilot product from investment portfolio
July 2010
Citi Ventures makes its first venture investment
January 2010
Citi Ventures is founded in Palo Alto by Citi's first Chief Innovation Officer, Debby Hopkins