Investing in Doconomy to Provide Actionable Insights into the Environmental Impact of Products and Transactions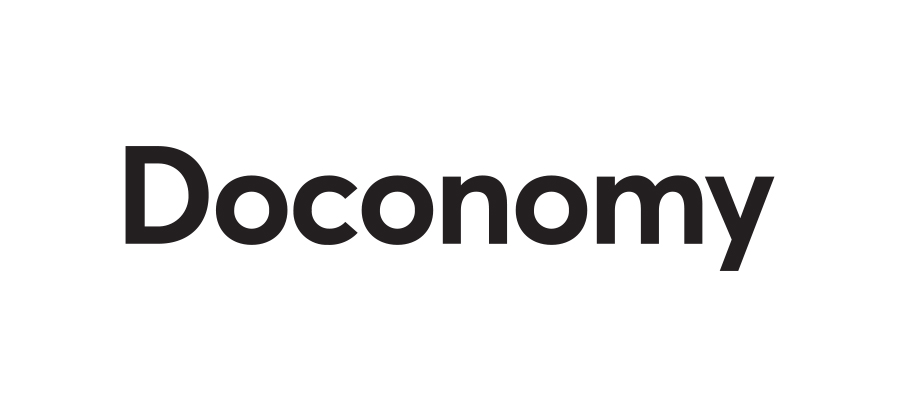 Amid dire climate warnings and devastating weather events, calls for corporate sustainability and global decarbonization are ringing out louder than ever. An active focus on Environmental, Social, and Governance (ESG), once a nice-to-have for brands and businesses looking to stand out as progressive, has become table stakes for the modern corporation and financial institution. As a result, ESG is now embedded in business strategies and forms part of the foundation for growth opportunities, operational resilience, sustainable profitability, and strong reputations across industries. At Citi, we are working hard to lead the way in ESG broadly and in sustainability in particular, committing to facilitate $1 trillion in sustainable finance by 2030 and reach net-zero emissions within our own firm by 2050.
One challenge for stakeholders seeking to reach net-zero is that traditional approaches to decarbonization are hampered by issues such as limited and low-quality data, disparate standards across borders, and a lack of transparency in rating methodologies. Without accurate assessments of their impact, neither corporations nor consumers can develop effective strategies to hit their sustainability targets—which can result in additional time, energy, and resources being wasted on misguided approaches. Successfully transitioning to a carbon-neutral economy will thus require a coordinated effort between institutions, individuals, and innovative startups building new solutions for measuring and reducing environmental impact. Citi Ventures is closely following the "climate fintech" landscape as part of our thesis that the interaction between finance, technology, and ESG is creating fertile ground for impactful, data-driven solutions.
Though many companies are working to tackle the above-mentioned decarbonization problem, so far few have been able to overcome the measurement accuracy challenges. As a result they typically offer little more than a generalized picture of institutional impact, let alone individual. That's why Doconomy immediately stood out to us as a clear leader in the climate fintech industry. Doconomy's signature methodology and suite of specialized impact data tools enable banks, brands, and fintechs to offer their customers a digital-first platform for everyday climate education, information, and action. Built to serve corporations and their customers alike, Doconomy captures the detailed insights that consumers need, and by offering information on the carbon and water footprint of transactions, provides them with direct means to make informed and eco-conscious buying decisions and achieve the effective action they demand.
The backbone of Doconomy's ecosystem is its proprietary Åland Index, a cloud-based "Impact-as-a-Service" tool that provides both greenhouse gas emissions and water usage calculations for every digital transaction. Banks and brands can white-label the index for their own apps or use Doconomy's API to offer their customers granular visibility into the environmental impact of their purchases, allowing the end-users to continually assess and actively reduce their own personal carbon footprints.
In addition, Doconomy's Product Impact solution helps companies evaluate the sustainability of their materials and supply chain so that they can make eco-friendly product choices, and empowers transparency by showing consumers the carbon footprint of each product they might purchase. Finally, larger enterprises will also soon be able to apply the Åland Index through Doconomy's Corporate Impact solution, helping them to assess and reduce the impact of their entire organization. This holistic approach has placed Doconomy at the forefront of ESG practices, forging the path forward to a truly sustainable future.
That pioneering spirit is embodied in Doconomy's founders themselves as well. By the time Mathias Wilkström and Johan Pihl started the company in 2018, they had already helped many brands (and their customers) take important steps toward sustainability via their previous endeavor, RBK Communications. Their work received multiple Cannes Lions Awards for packaging the crucial information needed to effect lasting positive change—the same practice that Doconomy's team of finance and data science veterans is now applying to building impact measurement solutions for major clients and partners such as Klarna, BNP Paribas, and Mastercard.
With its one-of-a-kind methodology, its holistic approach to the impact measurement and reduction problem, and its fast expansion across 30 countries, Doconomy is poised to guide people, institutions, and industries toward the sustainable practices our world needs. We are pleased to announce our investment in Doconomy as part of its recent Series A funding round, alongside CommerzVentures, Mastercard, and Ingka (IKEA).
For more information, contact Jelena Zec at jelena.zec@citi.com or Alix Brunet at alix.brunet@citi.com.
For more of Citi Ventures' thought leadership, investments, and efforts in the ESG space, click here.