Investing in Belvo, the Leading Open Finance API Platform in Latin America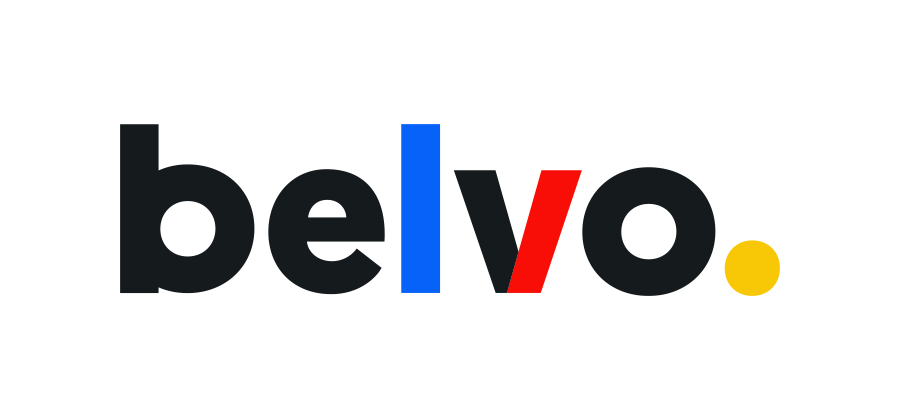 Like many around the globe, modern-day consumers in Latin America (LATAM) want more personalized, digital financial products and services. The region would seem ripe, then, for the emergence of "Open Banking," a process by which third-party financial service providers can access consumers' financial data from banks and other financial institutions via application programming interfaces (APIs).
Powered by fintech firms and digital-native consumers, open banking is fast on the rise: Research and Markets projects that the global open banking market will grow from $19.14 billion in 2022 to $48.13 billion in 2026, and Juniper Research estimates that the value of global payment transactions facilitated by Open Banking will exceed $116 billion in 2026, from just under $4 billion in 2021.
However, because LATAM has one of the highest rates of informal labor in the world, banks often lack a full financial picture of their customers. A borrower in Mexico, for example, might seem like a poor credit risk if their bank doesn't know that they have additional assets at another bank or in another country. As a result, LATAM's over 2,300 fintech companies, which target more than 660 million people across 33 countries, struggle to access and process robust, reliable, and structured financial information in order to build their products. That drives up their operational costs, lowers their visibility, and reduces consumer access to modern financial infrastructure in the region.
For this reason and others, Latin American startup Belvo is working to change the narrative in LATAM from open banking to "Open Finance," a broader concept that incorporates multiple sources of financial information such as tax authorities, investments platforms, or even point of sales machines.
Founded in 2019, Belvo is well on its way to become the leading Open Finance platform in LATAM. The company, which has headquarters in Mexico City, Sao Paulo, and Bogotá, works with over 150 enterprise customers across the financial services spectrum to help them conduct better underwriting, identification, and know-your-customer (KYC) activities for consumers with business and assets in multiple countries throughout the region.
Like all Open Banking/Open Finance firms including our fellow portfolio company Plaid, Belvo uses APIs to facilitate the secure flow of information between financial services firms. Unlike many of its competitors, however, Belvo leverages its single API to offer its customers robust and comprehensive product offering across three distinct services:
Data aggregation – Through Belvo, customers can receive high-quality standardized financial data from 60+ institutions in Mexico, Brazil, and Colombia. These connections provide access to more than 90% of personal and business bank accounts, as well as tax institutions and Open Finance-regulated institutions in Brazil.
Data enrichment – Belvo uses proprietary machine learning models to refine data and offer insights based on it.
Payment initiation – Belvo allows its customers' users to receive and issue account-to-account payments directly through their mobile app or website.
Through its API, Belvo enables financial services providers to access and interpret end-user financial data in an easy, secure, and scalable way. To authorize the exchange of personal data, a Belvo user simply selects the financial institution they want to connect to and enters their login credentials. So far, more than 2 million users have successfully shared their financial data via Belvo—an opt-in rate of more than 70%. This has helped position Belvo as the partner of choice for both leading LATAM fintechs like Rappi and Mercado Libre and major financial players such as Intuit.
Belvo stands apart from its competitors on several other fronts as well:
The firm's two CEOs, co-founders Oriol Tintore and Pablo Viguera, combine deep technological and strategic know-how. Oriol, previously the CEO at Verse (since acquired by Square), began his career as an aerospace engineer at NASA. Pablo served as COO at Verse and, before that, General Manager for Revolut in Spain.
We think Belvo's Pan-LATAM focus gives it the edge in seeking regional dominance, as some of its competitors focus on just a single market within LATAM while others strive for global coverage.
Belvo is also substantially better capitalized than its competitors, having raised $56MM prior to our investment (the second-best capitalized player has raised only $15MM). With the additional capital Belvo has raised, they are well suited to scale and drive ahead into additional markets.
Finally, we believe the firm's business model positions it for further growth. Each Belvo customer pays a flat fee to use the platform for a minimum of 12 months, plus additional charges depending on how heavily they use Belvo's API—enabling Belvo to grow not only by signing up more customers, but by increasingly signing up larger customers with larger transaction volumes.
Because of Belvo's tremendous potential to help realize the dream of Open Finance in Latin America, and because of its skilled and experienced leadership team, Citi Ventures is thrilled to announce our investment in Belvo. We congratulate Oriol, Pablo, and the entire Belvo team and look forward to working with them to transform financial services in Latin America.
For more information, contact Luis Valdich at luis.valdich@citi.com or Kevin Weber at kevin.weber@citi.com.
For more on Citi Ventures' interest in the Latin American fintech ecosystem, click here (American Banker subscription required).
To see Citi Ventures' full portfolio of companies, click here.