Investing in Clara, the Leading Spend Management Platform in Latin America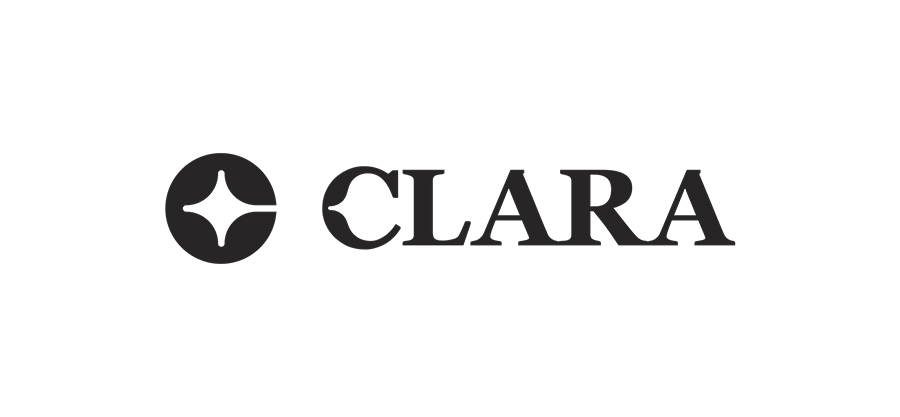 Digital transformation is in full swing around the world, as businesses rush to adopt digital tools to remain competitive amid the rapid growth of data, cloud services and AI. This extends to spend management, with new solutions automating and providing visibility into businesses' expense to help them improve their efficiency, profitability, productivity and cross-team collaboration.
Within Latin America (LATAM), however, many businesses still manage their expenses manually. This poses a significant obstacle to scalability, since manual expense reporting is laborious, error-prone and vulnerable to fraud and misuse. LATAM-based businesses also struggle to access corporate cards — an important tool for tracking and managing costs — because legacy corporate card issuers tend not to be very user-friendly, lack a notable presence outside of Mexico and Brazil and often don't approve smaller businesses for cards.
Considering these deficits, the need for modern spend management solutions in the region looms large. That's why we're excited to announce our recent investment in Clara, the leading end-to-end spend management platform in LATAM.
Clara provides its customers, which span sizes and industries, with a robust financial ecosystem centered around three core products:
Corporate Cards: Clara offers three types of cards — Virtual, Business and World Elite — and allows its customers to create as many cards as they need with different spending limits for different teams. This helps teams operate with autonomy without overrunning their budget.
Spend Management Software: Clara's proprietary suite of software solutions helps its customers follow their expenses in real time, exert control over cards and invoice payments and look into potential incidents of fraud and corporate resource abuse. The software also streamlines workflow by automating back-office tasks related to expense approval, reporting and accounting, and provides spend analytics for insights into saving opportunities.
Bill Pay Service: Clara's newest solution, rolled out May 2022 in Mexico and growing rapidly, is a bill pay service that operates on the same credit line as its corporate cards — helping its customers optimize their working capital and reduce liquidity risk via short-term financing.
Taken together, these products help Clara's customers simplify their daily operations, improve their agility, make financial processes more efficient and control their spend better than ever before.
Since its debut in 2021 Clara has distinguished itself from its competitors via its:
Locality: Clara is the only spend management solution in LATAM building local teams in the region's three biggest markets: Mexico, Brazil and Colombia. This allows Clara to tailor its services to each country, providing domestic payments solutions and on-the-ground compliance knowledge that ensures higher levels of card acceptance. Clara also has partnerships with key vendors like Mastercard, which makes it easier to scale.
User-Friendliness / Accessibility: Unlike other corporate card solutions that require in-person applications and have lengthy approval processes, Clara offers seamless and speedy online card applications and guarantees a 48-hour turnaround for credit assessment. It also provides its customers with excellent customer support once they are onboarded.
Integration with Enterprise Resource Planning (ERP) Software: Clara integrates with widely used ERP software like Oracle NetSuite, SAP Concur and QuickBooks, helping exchange the errors and burdens of manual dataflow for the accuracy and efficiency of automated ones. Clara also simplifies account closure by functioning as a repository for transactions that need to be reconciled in a customer's ERP system.
Overall, we believe that Clara offers the premier spend management solution in LATAM, simplifying a complex process to help its clients focus on unlocking their true value and unleashing their competitiveness. Leading businesses in the region have taken notice as well: Clara's client roster topped 10,000 in early 2023 and is growing fast.
This comes as no huge surprise, given that Clara's co-founders Gerry Giacomán (CEO) and Diego García (Chief Technology Officer) know personally the spend management challenges that LATAM-based businesses have been facing. The two met during their tenures at Mexican startup Grow Mobility and quickly discovered how important it is to have agile and digital tools for the efficient administration of expenses and allocation of financial resources. Seeing a tremendous opportunity to empower businesses with such tools, Gerry, Diego and a cohort of their former Grow Mobility colleagues founded Clara in 2020.
For all these reasons and more, we are delighted to join Clara's Series B-2 round alongside GGV Capital, Acrew, Citius, Endeavor Catalyst, Ethos, Commerce Ventures, Goanna Capital, Bayhouse Capital and Fluent Ventures as well as Clara's existing investors monashees, Coatue, Picus Capital, DST Global Partners, Alter Global, General Catalyst and LAGO Innovation Fund.
Our congratulations to Gerry, Diego and the Clara team. We're eager to see what's next for this rising star.