Investing in Blockdaemon, a Top Provider of Institutional-Grade Digital Asset Infrastructure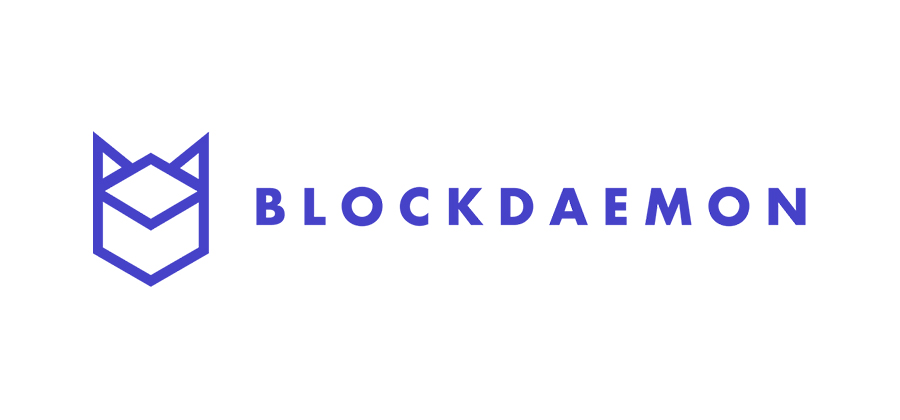 The global blockchain market has grown substantially over the past few years, and is projected to expand from $7B in 2022 to $164B by 2029, according to Fortune Business Insights. Institutional blockchain adoption in particular is on the rise, with the latest International Data Corporation report forecasting that enterprise spending on blockchain solutions will grow at a five-year compound annual rate of 48%, reaching $24B by 2024. While the recent implosion of the LUNA/UST stablecoin ecosystem has certainly shaken the crypto industry and demonstrated once again that its growth will not be linear, the industry is here to stay and institutional adoption of blockchain is expected to continue to grow, driven by client demand.
Adopting blockchain technology at institutional scale is not always easy, however, as institutions often lack the resources and specialization to build and/or manage their own blockchain infrastructure. Connecting to a blockchain network requires creating a "node," which acts as the network through which participants transmit and collect information on the blockchain. While nodes could once be run from a personal computer, they now require substantially stronger memory, computing power, and cybersecurity tools to protect against increasingly sophisticated hacks. The Block Research notes that for institutions, setting up a node in-house can take up to six months and the annual cost of running one can reach up to $220,000—including engineering time to keep nodes running 24/7 and prevent crashes that can cost institutions credibility and money.
Therefore, institutions are increasingly relying on vendors to help them set up and manage their nodes. The leader in this space is Blockdaemon, the largest independent blockchain infrastructure platform connecting institutions and developers to leading networks. Founded in 2017, Blockdaemon runs over 36,000 nodes on behalf of its more than 200 institutional customers—including exchanges, custodians, liquidity providers, and neobanks—and supports 50+ blockchain networks such as Bitcoin, Ethereum, Solana, and Avalanche.
Blockdaemon provides white-label infrastructure-as-a-service with easy configuration, 24/7 coverage, and secure access to the blockchain ecosystem. By managing its customers' nodes for them, Blockdaemon can guarantee uptime, function as a crucial onramp to blockchain networks, and enable institutions to outsource this part of their digital asset infrastructure. Featuring both high global availability and high performance, Blockdaemon has become one of the key institutional service providers in the digital asset economy and is helping build the infrastructure to allow access to next-generation blockchain networks.
On top of all that, Blockdaemon is also the premier "staking-as-a-service" provider in the blockchain ecosystem. Its platform enables owners of digital currencies that leverage the "proof of stake" consensus mechanism—such as Cardano, Solana, Algorand and, in the future, Ethereum—to earn returns for pledging (or "staking") their holdings to verify activity in the network. Thus far, Blockdaemon has staked over $10B in digital assets for its customers, increasing the likelihood that they will be selected for transaction verification and enabling them to capture staking rewards, which Blockdaemon shares. As proof of stake emerges as the more energy-efficient blockchain consensus mechanism, staking-as-a-service offers strong near-term growth potential for Blockdaemon. Later this year, Blockdaemon expects to expand its product capabilities to "liquid staking," which enables institutions to access staked funds that previously would have remained locked up for as long as 18 months.
Led by founder, CEO, and serial entrepreneur Konstantin Richter, with a strong management team that includes Chief Operating Officer Cecily Mak, a former partner at ConsenSys, Blockdaemon is already a leading provider of critical digital asset infrastructure to institutions. Citi Ventures believes the company has the potential to continue to scale and broaden its role in powering the rapidly growing digital asset ecosystem, and we are thrilled to announce our investment in Blockdaemon's Series C round. Our congratulations to Konstanin, Cecily, and their team.
For more information, email Luis Valdich at luis.valdich@citi.com or Lizzie Guynn at elizabeth.guynn@citi.com.
For more on Citi Ventures' blockchain and digital asset investments and perspectives, click here.