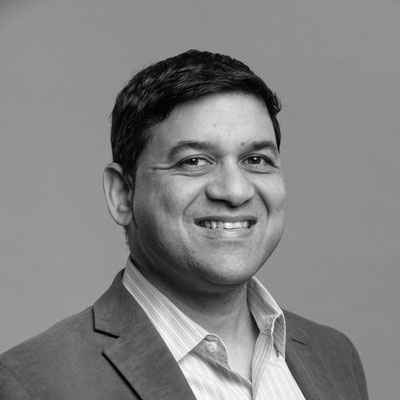 Vibhor Rastogi
Director, Venture Investing
"I am passionate about the disruptive potential of data, artificial intelligence, and machine learning to solve mission-critical business problems, and like to partner with the world's most passionate and visionary founders to build enduring and impactful companies."
Expertise
Artificial Intelligence and Machine Learning, Software-as-a-Service, Cloud/Devops, Developer Platforms, Customer Service Software, Mobile Software, Industrial and Consumer Internet of Things, Enterprise and Telecom Networking, Fintech, Cybersecurity, Digital Health
Bio
Vibhor is a growth and private equity investor in enterprise software, including data/AI/ML. Vibhor's prior investing experience includes General Partner at SymphonyAI, a $1B mid-market AI focused private equity fund, and Investment Director at Intel Capital, Intel's global VC group investing $500M-$700M per year in startups globally.
Vibhor has experience originating, structuring, and executing deals in North America, Europe, and Asia (China and India), and has investing experience in a variety of sectors. His exits include: iZettle (Fintech, acquired for $2.2B by Paypal); Venafi (cybersecurity, acquired for $1.2B by Thoma Bravo); Cloudgenix (SD-WAN, acquired by Palo Alto Networks for $460M); EazyTec (cloud computing and IoT in China, $1B IPO on the Shanghai stock exchange); Basis (smartwatch, acquired by Intel); Paxata (self-service data prep for big data and ML workloads, acquired by DataRobot); CareCloud (SaaS/digital health, acquired by Nasdaq: MTBC); and TOA (mobile field service, acquired by Oracle). During his investing career, Vibhor has served on multiple boards and has extensive corporate governance experience.
Vibhor has also served as interim CEO/COO of portfolio companies and greatly enjoys helping companies with their growth strategy, sales strategy and operational execution of business plans. Prior to his investing career, he was a management and technology consultant at Deloitte.
Vibhor has an MBA with High Honors from the University of Chicago Booth School of Business, where he won the Student Management Investment Fund scholarship, and an undergraduate degree in Civil Engineering from IIT Kanpur, where he won the Dean's Award for academic excellence. Outside of investing, he enjoys hiking, running, and non-fiction reading.