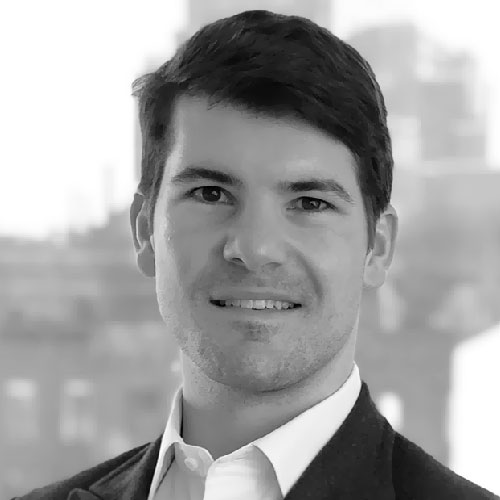 Thompson Barro
Senior Vice President, Venture Investing
"I'm humbled by the opportunity to learn from entrepreneurs who are challenging the status quo and help them build companies that drive innovation in financial services."
Expertise
Venture Capital, Financial Technology, Corporate Finance, Commerce and Lending
Bio
Thompson joined Citi Ventures in 2019 and is responsible for the sourcing, diligence, and execution of venture investments. He is passionate about supporting entrepreneurs in their mission to redefine financial services through the use of innovative technologies and solutions.
He started his career as an investment banker at Goldman Sachs, advising on corporate transactions in the financial services space. Following that, he joined Apollo Global Management where he worked to identify and execute strategic initiatives to help drive growth across the firm. Most recently, Thompson was an investor at Scout Ventures and focused on early-stage enterprise software companies.
Thompson currently resides in New York City and is originally from Louisiana. He holds a MS in Finance and a BS in Economics from Southern Methodist University's Cox School of Business. Thompson is an avid snowboarder, weekend tennis player, and enthusiastic traveler. In his spare time you can find him honing his cooking skills for friends or exploring new restaurants in the city.