Earn great rewards for your small business
Whether you want to earn miles or cash back: the choice is yours. Citi has a unique set of small business credit cards with benefits to help your business thrive.
Subject to credit approval
Learn more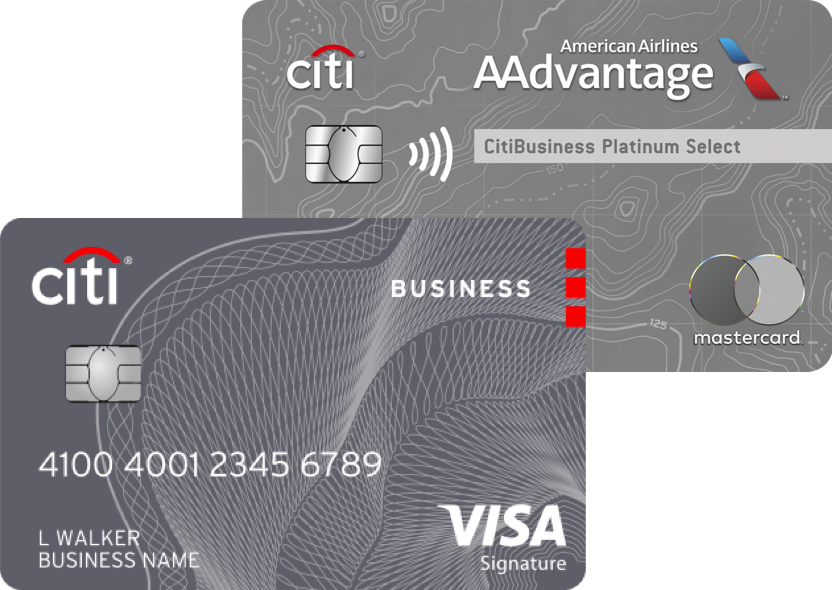 All the lending products you need, when you need them
What are the differences between loans and lines?
Loans
---
Borrow a fixed amount all at once
Ideal for long-term investments - for example, if you're buying equipment or other fixed assets that may take several years to pay off.
Lines of Credit
---
Finance your short-term priorities
Cover payroll, seasonal expenses and more with a line of credit that offers the flexibility to repay and reuse funds up to your available credit amount.
Contact a Business Specialist
To learn more about CitiBusiness Solutions, request a call from one of our business specialists.
All commercial loans and lines of credit are made by Citibank, N.A., an equal credit opportunity lender, and are subject to satisfaction of Citibank's underwriting and credit approval.