How to Conquer 4 Common Credit Card Fears
Have you ever been nervous about spending too much with your credit card? Maybe you want to build your credit score but you're scared of running up credit card debt? Or perhaps you're not sure that you'd benefit from one? You're not alone — a lot of people have similar worries. But, with proper credit management, a credit card could help contribute to your overall financial health. Keep reading to find out how to conquer your concerns by developing a better understanding of potential credit card benefits.
If you're not sure how a credit card will impact your credit score...
Owning a credit card could help build your credit history as long as you use it wisely and manage your balance properly. Staying within your credit limit and paying your bills on time every month can show other lenders that you can be a responsible borrower. This means that when the time comes to apply for a mortgage or car loan, you'll have a record of sensible money management, which could make the process easier. A healthy credit score may also help you when it comes to renting an apartment and even landing your dream job, as some employers will want to check your credit history. You can find out more about your credit report by reading What Your Credit Report Really Says About You — and Who Can See It.
If you're afraid of late credit card payments...
To keep on top of your bills, include credit card spending in your monthly budget. Consider setting up an automatic payment through your credit card provider. This can transfer funds from your checking account to pay your outstanding balance at the same time each month. Because it's a fully automated service, the money will be automatically transferred, preventing you from missing a payment and potentially incurring a late fee.
Smartphone apps* can help remind you when any payments are due, and many credit card providers will allow you to see your balance in real time and make payments through an app, helping you stay in the know and in control.
Sophia Bera, certified financial planner and founder of the financial planning firm Gen Y Planning, urges people to set reminders for their payments, and adds that even if you do make a late payment, speaking to your credit card provider might help you avoid additional fees. Set up automatic payments, or set a calendar reminder, she says. If you're late one month, call your credit card company to see what payment options they may offer.
If you think the credit card offer sounds too good to be true...
You can often find introductory offers that may provide you with low interest rates on purchases, a waived annual fee for the first year, or a balance transfer at a lower interest rate. It's important to understand the terms around the initial offer, however, in order to be prepared for any changes in the annual fee or changes in the interest rate that may occur after the introductory period ends. For example, many cards offer introductory rates on balance transfers and/or purchases for a set period of time — after that, the regular standard purchase APR kicks in. Not all cards offer a low introductory period on both balance transfers and purchases, so look closely to make sure that you understand the rates and terms to help you determine which card is right for you in the long run.
If you're worried about credit card interest rates and charges...
How much you'll pay depends not only on the interest rate, but also on how you use your card and how you pay off your account. There are a few ways to help keep costs down. For example, you can save on interest charges if you pay your outstanding balance in full each month. If you're worried about managing your spending, consider using your credit card's mobile app for frequent check-ins on your balance. Set up a time that you'll check your balance, perhaps daily or at the end of each week, to help prevent you from overspending.
You could also look for a card that offers you benefits when you spend. Rewards credit cards let you earn cash back, airline miles, hotel room nights, or points you can redeem towards rewards every time you make purchases on your card. There are even cards that give you access to purchase pre-sale tickets for the hottest concerts or sporting events. I really like credit cards that offer nice travel rewards, Bera says. My personal favorite offers points on travel purchases, which can be transferred to selected airlines, and points on dining out. Most of the flights I have taken this year have been covered using travel rewards. For hints and tips on choosing the right card for you, read our helpful guide, How to Pick a Travel Reward Program: 4 Questions to Consider.
Another option is to look for a credit card with a competitive rate that matches how you intend to use it, whether that's to make a major purchase or just for everyday spending. Comparison tools can help you find the right provider and card for your needs, and could also help you compare their fees and interest rates.
For more help understanding how to use credit wisely, check out 9 Credit Terms That Will Help to Increase Your Financial Knowledge.
*Remember to always check the app terms and privacy policy before downloading these or any other apps and make sure you understand and are comfortable with the types of information collected and how it is used.
Additional Resources

Utilize these resources to help you assess your current finances & plan for the future.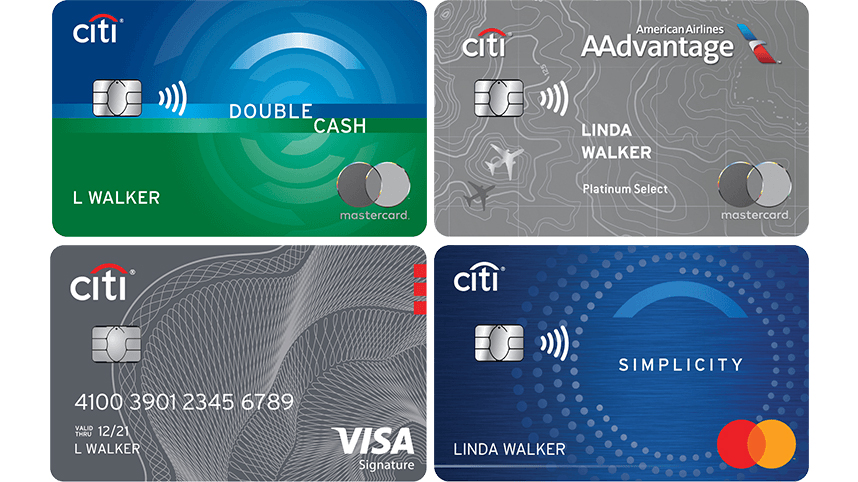 CITI® CREDIT CARDS
Choose the right Citi® credit card for you
Whether you want Cash Back, Great Rewards, or a Low Intro Rate, the choice is all yours.
Learn More >