6 Steps to Help Build Credit When You're New to the U.S.
It's not always easy to figure out the smartest financial moves when you're just starting out in life. But what about when you're starting a whole new life in a new country and have no credit history?
If you've recently started working in the U.S., the faster you learn about how credit cards and credit scores work, the quicker you'll be on the road to building healthy credit. Consider these six steps on how to build credit in the U.S. to get you on the right path.
1. Open checking and savings accounts.
Typically, a government-issued ID, such as a driver's license, and a Social Security number are required to open any bank account, says Erik Larson, President and Founder of NextAdvisor. The exact requirements will depend on the bank, but at a minimum, you'll need to supply your name, address, date of birth, and an ID number – either a Social Security number or a Taxpayer Identification Number (TIN) from the IRS. You don't need to be a U.S. citizen.
Be sure to ask about any fees that apply to any account you open, including monthly fees, out-of-network ATM fees, and minimum deposit fees, cautions Larson.
When you have those accounts set up, you'll need to deposit U.S. funds into them. It is difficult to get a decent exchange rate in the U.S. for any cash you have in a foreign currency, says Larson. I'd recommend having as little cash as possible that you need to exchange.
2. Apply for a secured credit card.
Checking or savings accounts and debit cards will not establish a credit history, says Larson. Yet an unsecured credit card may be hard, if not impossible, to get without a credit history. In that case, a secured credit card is a good option to help establish credit. With a secured card, you put down a deposit and get a line of credit, usually the same amount as your deposit. A secured card can be a good way to start to establish credit for those with little or no credit history – and if you pay your monthly amounts on time, the card issuer may convert your card to an unsecured one. Before you apply for a secured card, or any loan or type of credit card for that matter, ask the lender whether your payment history will be reported to the credit reporting agencies. According to Experian, one of the three major credit reporting agencies, lenders are not required to report customer payment histories. Many do, but it pays to make sure, especially if the main reason you're applying is to build up your credit rating. For more tips to help boost your credit health, check out How to Help Build Credit.
3. Check your credit score.
You might have had spotless credit in the country you left, but none of it will show up in your credit reports here. After you've been paying your secured credit card bills on time for a few months, request a copy of your credit report from each of the three major credit reporting agencies: Experian, Equifax, and TransUnion. Your prompt credit card payments should be showing up.
You are allowed to get one free report once a year from each agency. Your credit reports contain your borrowing history, your payment history, and a score that shows how likely you are to pay back debts on time. You're not the only one who can see this information. Potential employers or landlords can pull your credit reports, too, notes Cary Carbonaro, MBA, CFP, author of The Money Queen's Guide. To learn more about what's in your credit report – and who can request a copy – check out our All About Consumer Credit Reports infographic.
4. Work with a bank.
Apply for a small starter loan that is easy to qualify for with a limited credit history. That will get your foot in the door, says Bruce McClary, Vice President of Public Relations and External Affairs at the National Foundation for Credit Counseling. It might be hard to get the best rate they're offering, notes McClary, but it is possible to find the most competitive rate within your own category. You can and should shop competitively, he adds. After making these loan payments on time for at least six months, you should be in a better position to get approved for an unsecured major credit card.
5. Avoid having a high balance on your credit card.
A low balance means plenty of room between your balance and credit limit, which may also help your credit history, notes McClary.
6. Stay informed.
Recommendations and information in the credit industry update fairly frequently, so no matter how long you've been in this country, don't stop learning. The National Foundation for Credit Counseling has a lot of resources, including free interactive tools to help you manage your household budget and debt.
For more steps you can take if a lender says you have a thin file, read How to Build Credit When You Don't Have a Credit History.
Additional Resources

Utilize these resources to help you assess your current finances & plan for the future.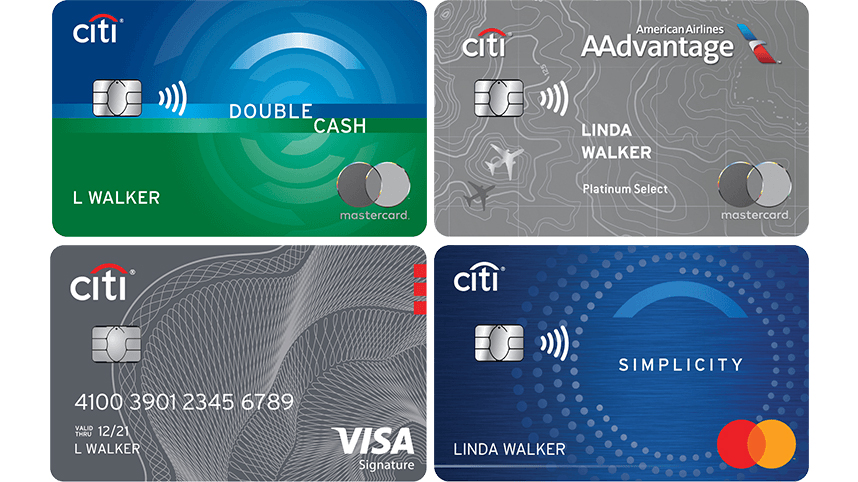 CITI® CREDIT CARDS
Choose the right Citi® credit card for you
Whether you want Cash Back, Great Rewards, or a Low Intro Rate, the choice is all yours.
Learn More >