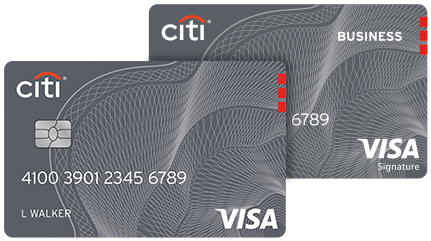 Costco Anywhere Visa® Cards by Citi
Go big with Cash Back Rewards and discover more ways you can use your Citi card to take advantage of benefits when you shop, dine or travel.
To see Pricing & Information, including rates & fees, click the links below:
Costco Anywhere Visa Card by Citi
Calculate Cash Back Rewards
Earn cash back when you make everyday purchases from your favorite merchants including restaurants and retailers.1
Move the sliders based on how much you spend per month to see how much cash back you could earn in a year.
You can even use your 2015 monthly spending from last year to see what you would have earned.
4% cash back on eligible gas worldwide, including gas at Costco, for the first $7,000 per year and then 1% thereafter
3% cash back on restaurant and eligible travel purchases worldwide
RESTAURANT AND TRAVEL SPEND
$0
2% cash back on all other purchases from Costco and Costco.com
1% cash back on all other purchases
This is for illustrative purposes only and is based on estimates you provide.
Cash back is provided annually as a credit card reward certificate redeemable for cash back or merchandise at U.S. Costco Warehouses, including those in Puerto Rico. The certificate will be included in your February billing statement and expires on December 31st of the year issued.
Credit Card Benefits
Learn more about being a Citi cardmember.

No Foreign Transaction Fees1
Use your card on purchases throughout your travels, knowing that there are no foreign transaction fees on purchases.

Damage & Theft Purchase Protection*
May cover you for repairs or a refund if purchases made with your Citi card are damaged or stolen within 120 days of purchase (90 days for New York residents).

Travel & Emergency Assistance*
If you need assistance before or during a trip, services are available 24/7 for emergency travel arrangements, travel issues, medical and legal referrals and much more.

Roadside Assistance Dispatch Service*
If you have car trouble while you're on the road in any of the 50 United States, District of Columbia, Puerto Rico and the US Virgin Islands we'll send help directly to your location.

Citi Entertainment℠
Citi Entertainment takes the once out of once in a lifetime. Get special access to purchase tickets to thousands of events, including presale tickets and exclusive experiences for the year's most anticipated concerts, sporting events, dining experiences and more.

$0 Liability on Unauthorized Charges
(consumer card only)
You're completely protected against unauthorized charges on your account. At Citi, you will not be responsible for a charge that you did not authorize, online or otherwise.

Citi® Quick Lock
If you ever misplace your card, Quick Lock lets you instantly protect it without having to change your account number or go through the steps of ordering a new card. And when you find it, you can unlock it just as easily.

Citi® Mobile App
Citi has your banking needs covered so you can access your account from your favorite device, on the go.
The Costco Anywhere Visa Card Guide to Protection Benefits and the Costco Anywhere Visa Business Card Guide to Protection benefits can be viewed via the links below:

Answers to your credit card reward certificate questions Learn More >