Previous banner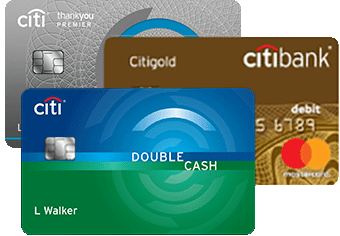 Why choose Citi® Cards when using Android Pay™?
You can get access to benefits like $0 liability on unauthorized transactions, Citi® Private Pass®, Citi® Price Rewind on registered credit card purchases, and more.Learn More >
Next banner
Previous banner
Active banner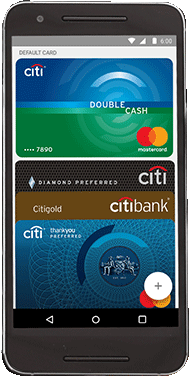 Payments compatible with your life.
Unlock.


To pay in-store unlock your Android 4.4 ("Kitkat") or higher device. You don't even need to open the app.

Tap and Pay.


Hold your device over the contactless reader. A subtle vibration and tone let you know your mobile payment has been processed.

Done.


It's that easy. A payment confirmation will be sent to your phone. Enjoy the benefits of your Citi® card without reaching for your wallet.
You can also use your Citi® card with Android Pay to make purchases within participating mobile apps and online. Select the Android Pay button at checkout.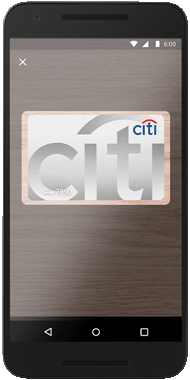 Simple setup.
Simply add your Citi® card to Android Pay and set it as your default card.
Open the Android Pay app on your phone.
When you're prompted to add a credit or debit card, take a picture of the Citi® card you want to add or enter your card information manually.
Once it's verified, your Citi® card is ready to use with Android Pay.
Download Android Pay >
Your favorite Citi® card.
Your favorite places.
No need to juggle between your phone and wallet at checkout. Pay with your Citi® card and Android Pay at more places than you think. You can make purchases at your favorite places: in stores, in apps and online.
Just look for one of these symbols at checkout:
FAQs
How does the Android Pay app work?
Android Pay is a free app that allows you to pay with your Citi® card with a tap of your phone while enjoying the same benefits and protection of your physical card.
Add an eligible credit card and you're ready to tap and pay for purchases. Use Android Pay in participating mobile apps and anywhere contactless payments are accepted.
To learn more, visit www.support.google.com/androidpay.
How do I pay using Android Pay?
Unlock your device by entering your PIN, Pattern or Password.
Hold the back of your smartphone over the contactless symbol at checkout when prompted by the cashier.
Confirm with the merchant that the Android Pay transaction has been accepted and collect your receipt.
To make a purchase in a mobile app, select Android Pay™ at checkout. Your Citi® card and address details will be automatically added.
What do I need in order to get the Android Pay app?
You can get the Android Pay app for free if you have:
An Android Pay-compatible smartphone with NFC technology that lets your phone transmit data to the payment terminal upon checkout.
Android 4.4 ("KitKat") or higher Operating System.
To learn more, visit www.support.google.com/androidpay.
Why Choose Citi when using Android Pay?
When you use your Citi® cards with Android Pay, all of the great benefits that already come with your cards are there for you, such as:
$0 Liability on Unauthorized Transactions. You are completely covered for any unauthorized transactions on your account.
Damage and Theft Purchase Protection may cover you for repairs or a refund if purchases made with your Citi® credit card are damaged or stolen within 120 days of purchase (90 days for New York residents).2
Extended Warranty extends the manufacturer's warranty so you can feel more confident when you make purchases with your Citi credit card.2
Citi Price Rewind searches for a lower price at hundreds of online merchants on the registered items you pay for with your Citi credit card.2
Experience More. Enjoy special access to purchase tickets to the best in music, sports and dining with Citi® Private Pass®.
Learn more about these and other great benefits that your card may be eligible for.
Which Citi® Cards are not eligible for use with Android Pay?
The following Citi® branded consumer cards are not eligible for use with Android Pay at this time: ATM cards, American Express cards, and Citi® / AAdvantage® cards. Citi branded business cards are not eligible for Android Pay, except for US issued Costco Anywhere Visa® Business cards.
Can all NFC-enabled smartphones work with Android Pay?
All smartphones that are enabled with NFC technology, have Android 4.4 Operating System or higher and have a U.S. Carrier are compatible with Android Pay.
Is using my Citi® card in the Android Pay app safe?
The Android Pay app offers a number of security features. These include:
Your physical card number is not stored on your phone.
You'll create a unique PIN, Password or Pattern that is needed each time you make a payment with the app.
If your phone is lost or stolen, you can lock the Android Pay app online at www.support.google.com/androidpay.
You will continue to enjoy $0 liability for unauthorized transactions as when using your physical card.
Where can I learn more about Android Pay?