5 Ways to Maximize Credit Card Travel Rewards
Whether she's stocking up on this week's groceries or just getting a pack of gum, Barbara Jones always ends her transactions the same way: with a credit card. I have used them since the beginning of time, she says. I'm always thinking of down the road, where I'm going to go with the rewards points I'm building up. My husband carries a wad of cash, and every time he uses it, I think, I could have used that to get a flight.
This should come as no surprise to anyone who knows Jones or frequents PointSavvy.com, the site she founded in 2015. With some time and a little know–how, Jones routinely parlays her credit card rewards points into flights, first–class upgrades, and on–the-ground perks like free meals. Here, she and LeeAnn Karofillakis, senior consultant at PointSavvy.com, explain how you can make the most out of your rewards points for travel.
Find the right card for you
Think about your life stage, spending habits, and what you ultimately want to get out of a card, and then research your options to find the best rewards credit card for you. Your decision–making is based on how you spend your money, Karofillakis says. Are you a parent of three kids who wants to get cash back on groceries because that's your biggest bill? Are you at a point in your life where your focus is on how to earn airline miles because all you want to do is travel? It also helps to look at the airlines and hotels you're already patronizing, Jones adds, then sign up for a credit card rewards program that complements those preferences. To learn more about how to choose the right travel rewards program for you, check out How to Pick Travel Reward Programs: 4 Questions to Consider.
Educate yourself.
Once you've settled on your end goal–say, stockpiling enough credit card points to get discounted flights or score free hotel stays–entrench yourself in that world, the PointSavvy.com experts say. Gather as much knowledge as you can about the programs you've signed up for, and find every avenue where you can gather those points.
Spend strategically.
Want to take a bucket-list trip for your 40th birthday? Thinking about taking the family to Europe next summer? Planning now based on your overall spending can save you headaches and unnecessary costs down the line. If one rewards card gives you points only on dining and travel, then use it for those purchases and use your cash-back card for everything else, Jones says.
Time your sign up.
Sign–on bonus points are a great way to get a lot of points in a short amount of time, but in order to receive them, some cards require that you spend a certain amount of money in a certain time frame. To ensure you meet the requirements (and reap the points), Karofillakis suggests applying around the time of a planned major payment, like your child's summer camp or school tuition. You're going to spend that money anyway, she points out. At least now, you also get the points, so while they're away at camp, you can go away on a trip.
Keep spending in check.
Sure, credit cards can offer a convenient way to track spending, and yes, travel rewards programs could trim costs or even put money back in your pocket. But resist the temptation to overspend or skip out on a payment, which could hurt your credit and limit your ability to get approved for credit cards with more aggressive travel rewards programs. As great as it is to use a credit card to build points, it doesn't make as much sense when you have to pay additional interest and fees on top of charges because you're not making payments on time, Jones says.
Want to get your credit back on track? Read 3 Smart Ways to Improve Your Credit Health for quick steps you can take right now.
Additional Resources

Utilize these resources to help you assess your current finances & plan for the future.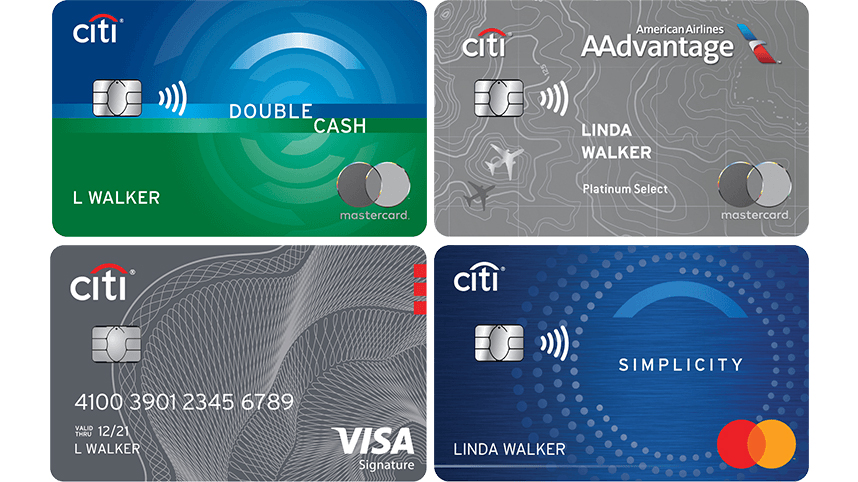 CITI® CREDIT CARDS
Choose the right Citi® credit card for you
Whether you want Cash Back, Great Rewards, or a Low Intro Rate, the choice is all yours.
Learn More >