Want to Travel on a Budget? 7 Surprising Ways Your Travel Credit Card Could Trim Costs
Traveling may be good for the soul, but it's not always easy on the budget. Luckily, help may be as close as your wallet. Many travel credit cards offer benefits that could help trim costs at every step of your journey. Here are some to know about:
BEFORE YOU LEAVE
Discounts on travel and hotels
Flights and lodging can take up much of your travel budget. But booking them with your credit card rewards points can help offset the cost and maybe even help you score perks, like priority boarding or a free night at the hotel. To learn more about how to pick the best credit card for your travel budget, check out How to Pick Travel Reward Programs: 4 Questions to Consider.
AT THE AIRPORT
Access to airport lounges
Some travel credit card issuers have relationships with airlines that allow card holders access to airport lounges. This means you can relax in comfort pre-flight with such perks as complimentary snacks and drinks, wi–fi and charging stations, and use of an on-site business center.
Waived baggage fees
At first, $25 may not seem like much to pay to check your bag, but the fee can add up quickly – especially if you're traveling on a budget with family. Before you resort to cramming everything into a tiny carry-on bag, read up on your travel credit card's benefits. In some cases, fees are waived for the first checked bag.
IN THE AIR
Discounted in-flight purchases
When you're at 30,000 feet, you don't want to be without the essentials. Some credit cards offer a discount on in–flight purchases like food, drinks, and headsets.
AT YOUR DESTINATION
Protection against unauthorized charges
Notifying the financial institutions and creditors that manage the accounts you intend to access while abroad can help you avoid service interruptions when traveling overseas. For example, with some credit cards, card holders can advise their issuer of upcoming travel plans. Doing so can help card holders avoid account disruptions when travelling in the U.S. or abroad, and it enables the issuer to better protect these credit cards against unauthorized charges. To learn more about using your credit card overseas – including the best way to pay for purchases on vacations – read 4 Tips to Consider When Using Travel Credit Cards Overseas.
Additional Resources

Utilize these resources to help you assess your current finances & plan for the future.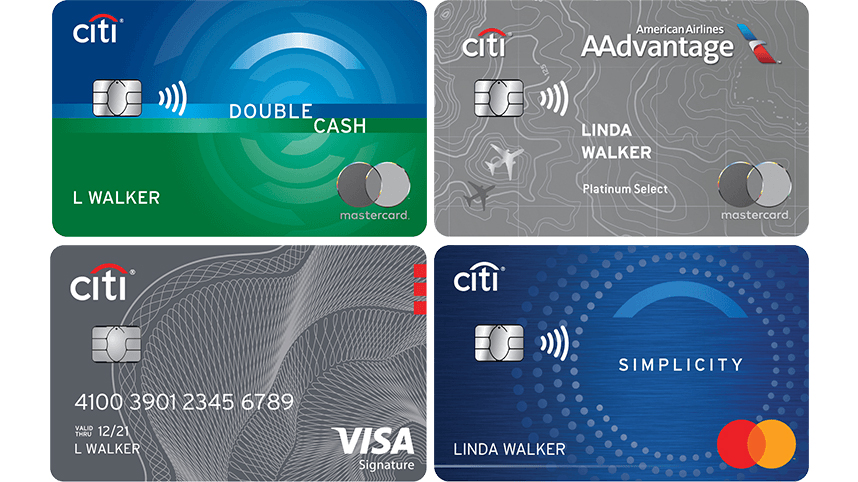 CITI® CREDIT CARDS
Choose the right Citi® credit card for you
Whether you want Cash Back, Great Rewards, or a Low Intro Rate, the choice is all yours.
Learn More >