How The Points Guy Brian Kelly Spends Smarter and Travels the World Using Credit Card Points
As part of a new series, the Credit Knowledge Center talks to The Points Guy, Brian Kelly, who has traveled the world on points earned from savvy credit card spending.
Before he became The Points Guy, human resources professional Brian Kelly spent his time racking up hundreds of thousands of air miles traveling North America. It was only when his friends started asking questions about his adventures, however, that he sensed he could make a living writing about his experiences.
More than six years ago, Brian started ThePointsGuy.com to share his travel stories and offer advice on how to maximize opportunities by acquiring credit card points. We caught up with the former Wall Streeter for his tips on how to play the points game.
Where's the best place to start when it comes to credit card points?
I always recommend that points and miles beginners get started by building up a good credit score. Make the effort to pay your bills, in full [and on time], each month. The higher your credit score, the better position you'll be in to apply for a card that allows you to accrue points and use them with a variety of partners, including airlines and hotels.
There's no shortage of options for how you can redeem points. I personally suggest an earn and burn strategy, which means redeeming them for travel frequently instead of stockpiling them, mainly because programs tend to devalue from time to time. Points are an unregulated currency, so you can't count on them having the same redemption power forever.
When did you decide to start ThePointsGuy.com?
I started ThePointsGuy.com in June 2010 simply because my friends were constantly asking how I could afford to travel around the world.
About nine months in, a well-known travel writer reached out to me to ask whether points are really worthwhile. After our conversation, he traded in his miles for a $700 domestic flight in Brazil and wrote a glowing review of our whole business. I quit my job that day, and I've been building ThePointsGuy.com ever since. Now, we have almost 15 employees, and more than 3 million monthly unique visitors, and we're still growing. It's been a wild ride!
Want to make the most of points? Read 5 Ways to Maximize Credit Card Travel Rewards.
How do you get so many credit card points?
The important point to stress is that they're now frequent spender programs, meaning that the focus is no longer on how many miles you fly, but how much you spend. The days of getting big points for cheap flights - at least in the US - are over.
Another easy way to earn points is by shopping through an online portal - a website that serves as a single point of access to certain retailers - rather than going direct to a store's website. Most airlines and credit card programs will have a dedicated portal and might even feature deals of the week or limited-time online offers.
Just remember, points are only one aspect. Credit card perks are another. These are benefits that you get, on top of your purchases, for using your card, and that could include rental insurance, price protection, and concierge services.
For more on how to keep your information private, read 4 Tips to Help Keep Your Credit Card Information Safe While Shopping Online .
What's the best trip you've ever taken with travel reward points?
We do a lot of charity work with PeaceJam.org, which is an organization that takes Nobel Peace Prize winners around the world to mentor kids. Ghana is one of our focus areas, so I actually got to take the Liberian peace activist Leymah Gbowee, and my parents, there last summer - all using points. Afterwards, we traveled to Tanzania - so, using points to not only see spectacular sights, but to give back to the kids, too, was incredible.
What's the most outlandish thing you've done for reward points?
There has been a bunch over the years! But, in terms of mileage running - which means taking trips just to accrue points - I had an expiring voucher a couple of years back and needed elite status. That's a category attained only through spending a significant amount, which then allows you to access perks that may include complimentary upgrades, free checked bags and waived fees. To get this top-tier status, I flew to Los Angeles from New York, stepped off the plane, picked up a soda, and went right back on. The gate agent was looking at me like I was insane.
Even though airlines now reward passengers based on how much they spend as opposed to how far they travel, the value of the perks can sometimes outweigh the cost. Just always bear that in mind - that it's not how much you fly.
What advice would you give to someone who wants to start earning credit card points?
I'd say there are three things to look out for. The first is sign-up bonuses, which typically come from travel credit cards and hotel-branded cards. The second is to get a card, or cards, awarding bonuses in the categories where you spend the most money. Apps [can help] recommend a card based on your spending habits. The third is to bear in mind that perks can be equally as valuable as points, provided you take the time to work out where you can make the biggest savings.
For more ways to make the most of perks, see 5 Insider Tips on How to Score Luxury Travel Perks.
It's easy to feel overwhelmed, or that you're too late to the game, but there are so many ways to earn points these days that you just need to be smart about what is best for you. It might sound simple, but there's always a cost to accruing a mile, or a point. So, as long as you're redeeming those points, or miles, for more - then you should be on the right track.
Additional Resources

Utilize these resources to help you assess your current finances & plan for the future.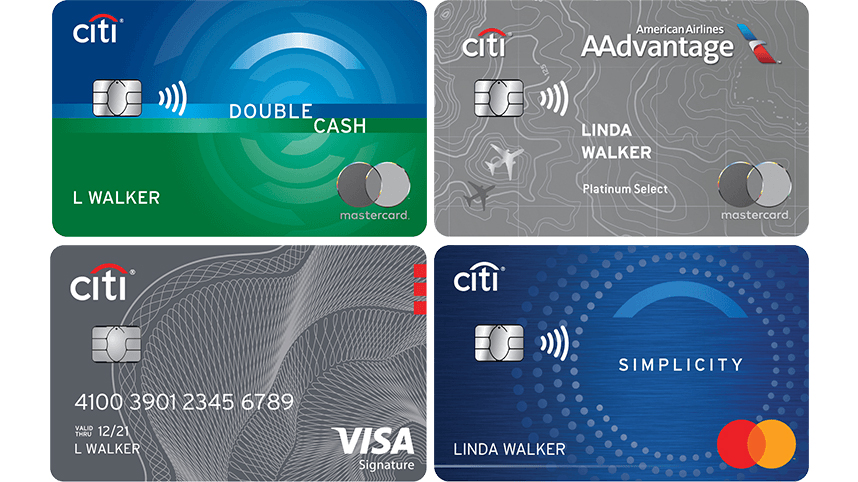 CITI® CREDIT CARDS
Choose the right Citi® credit card for you
Whether you want Cash Back, Great Rewards, or a Low Intro Rate, the choice is all yours.
Learn More >