How to get the most out of your credit card rewards
How to get the most out of your credit card rewards.
Cash back and travel reward cards are popular choices to turn everyday spending into extra perks. With a little planning, you may be able to get the most bang for your buck.
Start by choosing the right card for your lifestyle
Are you an avid traveler who likes the idea of perks such as free baggage check or airport lounge entry?
I fly several times a month, so I appreciate the fact that I'm constantly earning points for travel with all my purchases
SID GUPTA, IT MANAGER, SAN FRANCISCO
I feel like I live my life in our minivan, running the boys to sports, activities, and school events. The cash back on gas was great.
DAWN LYNCH, MOM, WEST BABYLON, NY
Or does the ease and convenience of earning cash back sound like a better fit for your habits?
Watch for credit reward bonus offers and carefully review the rules
Many credit card offers include introductory reward bonuses based on qualifying purchases.
CONSIDER OPPORTUNITIES TO MAXIMIZE REWARDS EARNED FROM LARGE PURCHASES OR PLANNED EXPENSES, LIKE YOUR CHILD'S SUMMER CAMP.
Think about checking your credit score before applying.
Credit card applicants with strong credit histories have the opportunity to receive some of the best rewards credit card ofers. If you're new to credit or in a rebuilding phase, you may want to wait before applying,
A higher credit score could potentially help you receive better rewards credit card offers.
Get to know your credit card rewards programs rules
Specific terms and conditions can vary quite a bit between one rewards card and another. Make sure to get up to speed on the details of the rewards credit card you're considering. Ask yourself:
DOES THE CARD CHARGE AN ANNUAL FEE?

IS THERE AN ANNUAL CAP ON HOW MUCH YOU CAN EARN IN REWARDS?

DOES THE REWARDS PROGRAM HAVE EXPIRATION OR FORFEIT TERMS?
Pay your balance in full and on time
Interest charges and late fees can add up. Keep your spending in line with what you can repay every month.
I always apply my cash back directly to my statement. I pay my balance in full, so for me, it's a small way to save on what I already owe.
MELISSA STEWART, MOM, ATLANTA
Additional Resources

Utilize these resources to help you assess your current finances & plan for the future.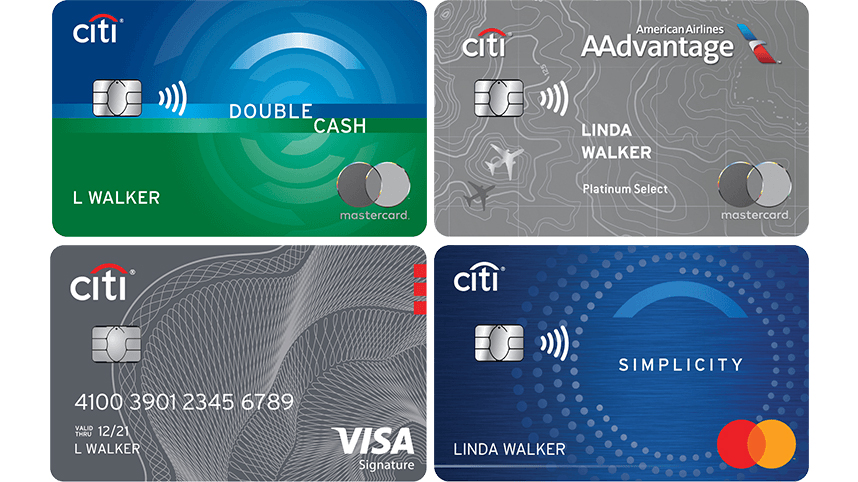 CITI® CREDIT CARDS
Choose the right Citi® credit card for you
Whether you want Cash Back, Great Rewards, or a Low Intro Rate, the choice is all yours.
Learn More >