Focus Areas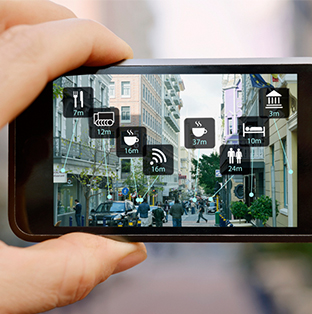 Financial Services & Technology
Technology is evolving at an exponential pace in our industry. Marketplaces have created new asset classes for investors and alternative sources of capital for borrowers. New developments in underwriting models and the use of non-traditional data are opening up new customer markets and leading to better risk management. Lending experiences now exist that rival consumer web interfaces. Capital markets tools and products are making markets more efficient. Wealth management is getting more automated and affordable. Personal Finance Management tools are helping individuals spend less time budgeting and more time executing smarter, more informed choices for the future.
Data Analytics & Machine Learning
To be competitive in today's data-driven economy, enterprises need to manage a greater variety and velocity of data, empower business users across the organization with self-service analytics, and augment business processes with machine learning and automation. As part of this focus area, we invest in companies that address diverse needs across the data stack, including building a data lake with robust information security & governance, self-service business intelligence (BI) and visualization, specialized business applications powered by machine learning and customer interaction via natural user interfaces.
Commerce & Payments
We facilitate the connection between commerce and payments and drive new capabilities for our customers, retailers and merchants. We search for new ideas to help our customers procure goods and services and pay for them in seamless consumer-friendly ways that reflect how they choose to lead their financial lives. We see opportunities for innovation in value-added services such as mobile payment platforms; e-commerce innovations; new payment gateways; and technology that improves customer convenience, ease-of-use and democratization of capabilities previously available only to enterprises.
Security & Enterprise IT
Security is critically important for the financial services industry – and protecting our customers' data is paramount. We invest in security startups with detective and proactive security strategies, including technologies that assess future behaviors. Our focus is on quick, accurate identification of both legitimate and malicious users through endpoint protection; infrastructure protection that will function even when compromised; rapid discovery and understanding of new attacks and threats by using real-time awareness and response; and response to attacks in ways that 1impose costs on attackers and limit damage to the organization's assets, reputation and relationships. Our objective is to create a safer, more efficient financial services system on a global scale, while continuing to provide an outstanding customer experience.
Customer Experience & Marketing
As marketing becomes increasingly digital, data-driven, and customer-centric, emerging technologies are enabling the enterprise marketer to play a pivotal role in driving organizational success and customer intimacy. New marketing technologies are heightening our effectiveness in acquiring, retaining, engaging, and servicing customers, while enabling remarkable client experiences across all channels. We invest in innovative solutions that enhance the customer journey, and we invest across the marketing technology stack, including: conversion and onboarding; service and loyalty; marketing infrastructure and platform; omnichannel experience and engagement; personalization and customer insights; data-driven decisioning and mobile first capabilities.